WELCOME TO OUR
SKIN CLINIC
As one of Melbourne's most respected skin clinics, Skin Scentual offers clients a range of non-invasive cosmetic treatments that are designed to improve your skin to its best ability.
Skin Scentual has a wide variety of skin treatments and services to suit all skin concerns. We provide specialised skin programs, Skin Needling, facials and microdermabrasion, to laser hair removal and Eyebrow Feather stroke tattoo. Whether it be redness, sun damage, acne, Wrinkles or capillaries, Skin Scentual can offer you treatment plan you can trust.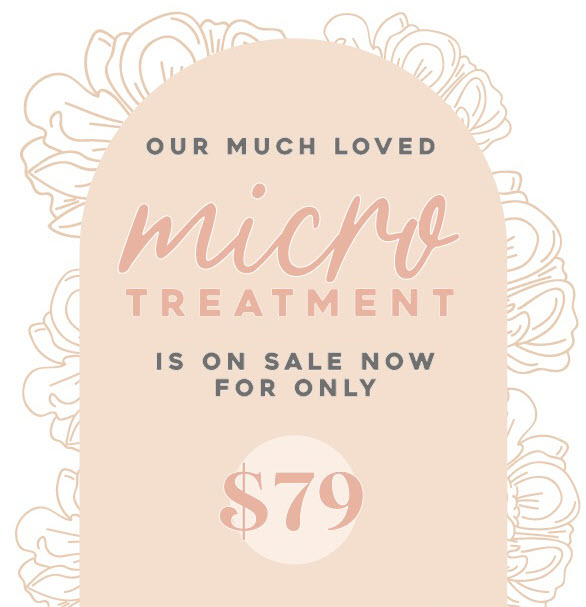 MICRO TREATMENT
---
Normally $115
Microdermabrasion is a non-invasive gentle process of using crystals accelerated into the skins surface to abrade layers of dead and damaged skin cells.
The perfect skin solution for:
- Acne / Scar improvement
- Skin discolouration & pigmentation
- Sun damage
- Tired & dull skin
- Deep frown lines & ageing skin
Offer expires 28/02/2021
---
WHAT PEOPLE ARE SAYING ABOUT US
I always feel relaxed and happy after a treatment at Skin Scentual!

The team at Skin Scentual are friendly, professional and provide excellent advise on skin care and the available treatments they offer. They are always updating and learning new treatments that are available on the market. I always trust their advise and I look great and can see the results after each treatment.

I am so happy I finally started doing permanent hair removal treatment. Now I can get ready without having to think if I am hairy or not. It really has changed my life!! Thank you so much Lisa.''

I absolutely love the Skin Scentual team. Welcoming, friendly and practitioners that know what there talking about. Theres nothing better than being able to walk into a clinic with complete confidence.