WELCOME TO OUR
SKIN CLINIC
As one of Melbourne's most respected skin clinics, Skin Scentual offers clients a range of non-invasive cosmetic treatments that are designed to improve your skin to its best ability.
Skin Scentual has a wide variety of skin treatments and services to suit all skin concerns. We provide specialised skin programs, Skin Needling, facials and microdermabrasion, to laser hair removal and Eyebrow Feather stroke tattoo. Whether it be redness, sun damage, acne, Wrinkles or capillaries, Skin Scentual can offer you treatment plan you can trust.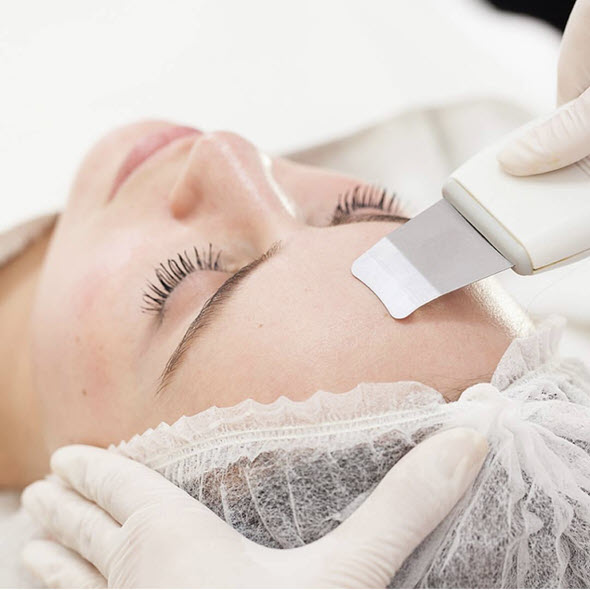 RADIANCE RENEW
Spring Offer
---
This multi action treatment includes Mandelic acid and AHAs to quickly decongest & clarify
3 Radiance Renew treatments for only $299 (usually $480)
With proven anti ageing ingredients, niacinamide and potent anti oxidant clove oil combined with Brightening Accelerator Mask, a powerful blend of 8 skin brightening agents to rapidly reduce the appearance of pigmentation to instantly reveal a luminous complexion.
All Ultraceuticals treatments incorporate the powerful UltraSonophoresis infusion technology which utilises low frequency that increases transdermal penetration of active ingredients up to 1000 times more than applying serums manually.
---
WHAT PEOPLE ARE SAYING ABOUT US
I always feel relaxed and happy after a treatment at Skin Scentual!

The team at Skin Scentual are friendly, professional and provide excellent advise on skin care and the available treatments they offer. They are always updating and learning new treatments that are available on the market. I always trust their advise and I look great and can see the results after each treatment.

I am so happy I finally started doing permanent hair removal treatment. Now I can get ready without having to think if I am hairy or not. It really has changed my life!! Thank you so much Lisa.''

I absolutely love the Skin Scentual team. Welcoming, friendly and practitioners that know what there talking about. Theres nothing better than being able to walk into a clinic with complete confidence.